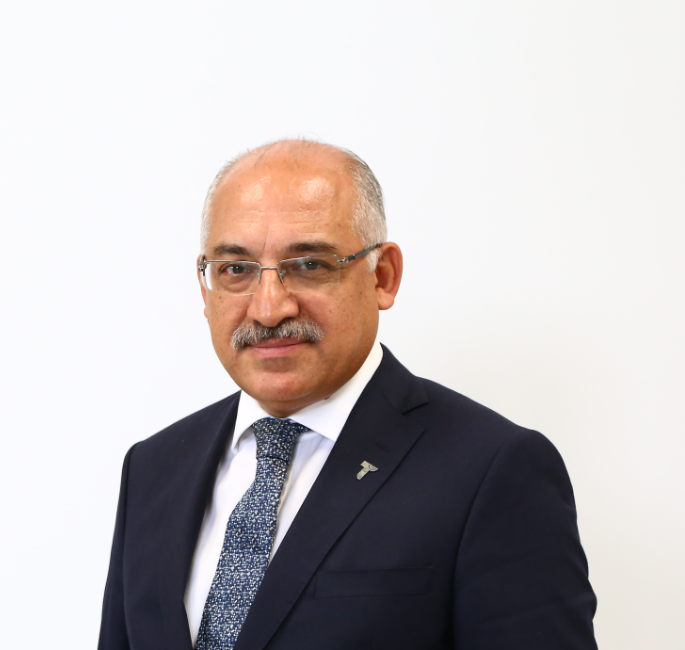 Mr. Mehmet Buyukeksi
CHAIRMAN-TURKISH EXPORTERS ASSEMBLY
He was born in 1961 in Gaziantep. He completed his primary education in Gaziantep and graduated from the Faculty of Architecture, Istanbul Yıldız Technical University in 1984.
Attended in "Business Administration" courses in Marmara University in 1985, and took foreign-language and business-administration courses in England in 1988.Mr Buyukeksi presently acts as Chairman of Turkish Exporters Assembly (TIM) and at the same time Member of Board in Export Credit Bank (EXIMBANK) of Turkey, in Turkish Airlines A.O. (THY) and Turkish DO&CO, in Istanbul Development Agency, in Istanbul Leather and Leather Products Exporters' Association, Member of Assembly in Istanbul Chamber of Industry (ISO), Energy Efficiency Association and General Coordinator of Ziylan Group
Previously, he has been Member of Board in Turkish Leather Foundation (TURDEV), in Corporation of TOBB–BİS Organized Industrial and Technology Regions, and in TOBTİM International Business Centers; Chairman of Turkish Shoes Industrialists' Association (AYSAD), Chairman of Istanbul Leather and Leather Products Exporters' Association (IDMIB) between 2000 and 2006, and also Founder Chairman and Chairman of Turkish Footwear Industry Research, Development and Education Foundation (TASEV) between 1997-2006. Mr. Buyukeksi is married with three children and has a good level of English.
E-Mail :
mbuyukeksi@tim.org.tr
mbuyukeksi@thy.com
mbuyukeksi@ziylan.com.tr
Published on
Tuesday, August 23, 2011